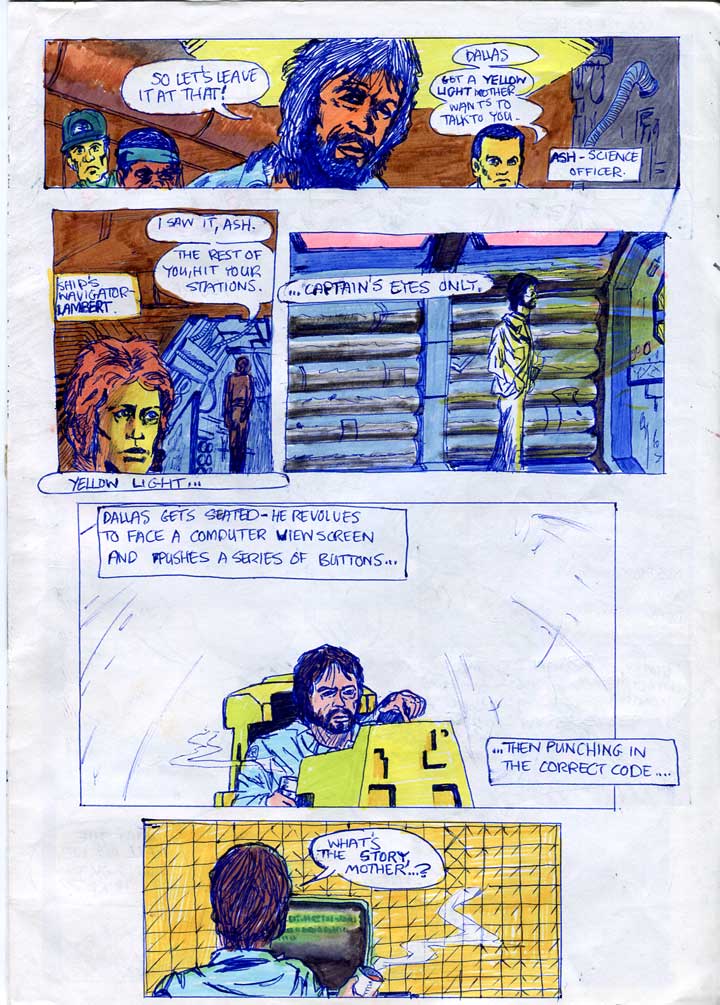 Pg.5: Captain's Eyes Only [c.1982 or 83?]
Art Notes
Still borrowing from the official adaptation like all of these pages. Brett looks quite comical in panel 1 - not his usual ambivalent, reticent self. Lambert gets a look in here, but she's silent. Did you know that the actor Veronica Cartwright was in The Birds? You'd know those eyes anywhere.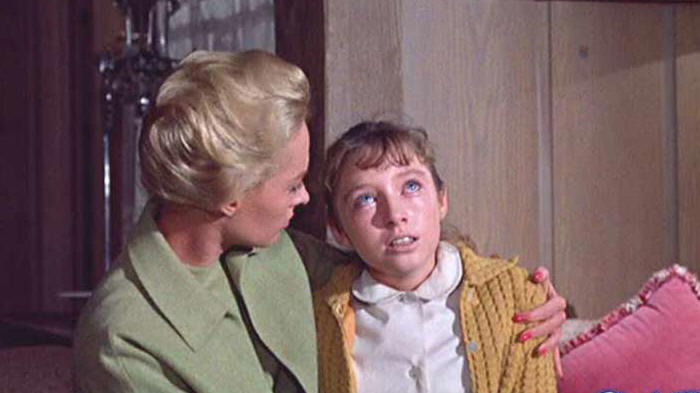 veronica cartwright in the birds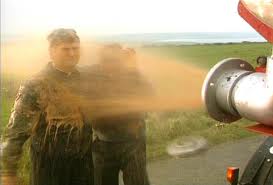 Father Ted and Father Dougal getting sprayed with raw sewage. Nice.
In panel three, Dallas is creatively bathed in yellow tungsten light from the computer room - or is he being sprayed with something? Once inside, he sits and operates the control panel as if he's never pushed a button before. Oo-oo - ah-ah! Well done, Bongo. Have a banana!
The computer room, where Dallas convenes with Mother - the ship's computer - was only known to me visually, before I did this second adaptation, from Cracked magazine's version.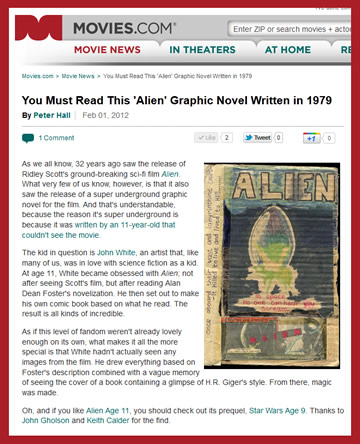 "You must read this - It's super-underground - it's all kinds of incredible - magic was made."
Peter Hall - Movies.com
More reviews»
By the same creator!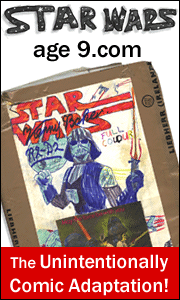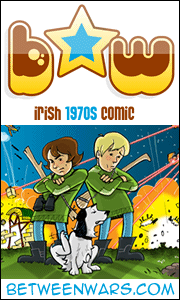 col-right