2012
<transcript>
Transcript goes here. Pending
Commentary Below
col-left
Paralysis [66]
Art Notes
About 3 weeks and after a couple of days of work on and off - here it is. Comicking is hard it really is - but I'm learning, and hopefully getting better at it.
I haven't had a chance to think of a write-up for this with all the various work and non-work responsibilities. All the packing's done for the trip to Munich tomorrow, the baby portrait is painted so we can give it as a present (phew) and Johnny's in bed asleep. We'll be back up at 4:30am to drive to the airport.
Smokin'
There was a new challenge with this page: depicting smoke. It'd be pretty easy to do lots of multi-layers of misty airbrush stuff in Photoshop, making the nearer stuff blurry with a filter, but I'm loathe to get too much into imitating photography. In the first new grown-up Star Wars age 9 page of 2010, I used a photoshop blur to get a sense of depth [panel 1, right side] but I regretted it as it was gimmicky and not in keeping with the flat line art.
The worst crime on this page today is probably the airbrushed glows added to some objects - but I just about like them. So the misty smoke in this is unrealistic in the photographic - real-life sense but it has a roughness that's more in keeping with the drawings which I did by hand on paper in black ink. It's grittier.
Next?
I hope you enjoy the artwork anyway! And I'll do my best to get the next one - which is a shocker - to you within a week or so.
- John
PS: Feck the cat Ripley - and press the goddamned button!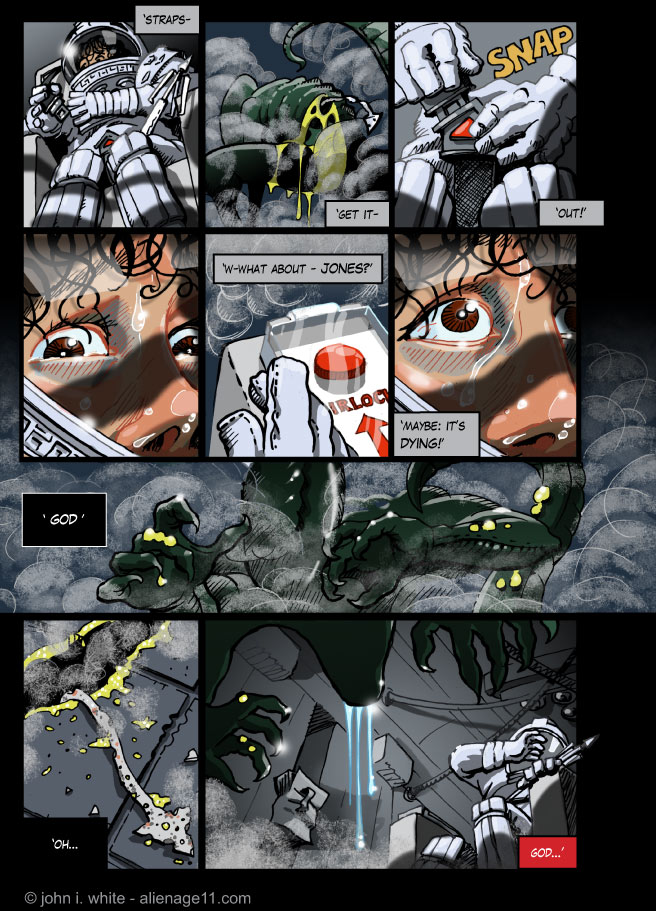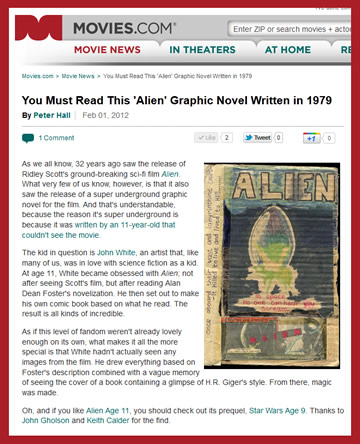 "You must read this - It's super-underground - it's all kinds of incredible - magic was made."
Peter Hall - Movies.com
More reviews»
By the same creator!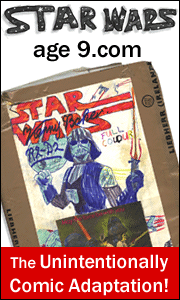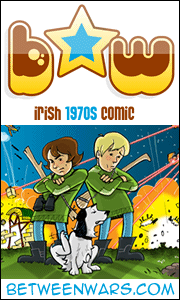 col-right