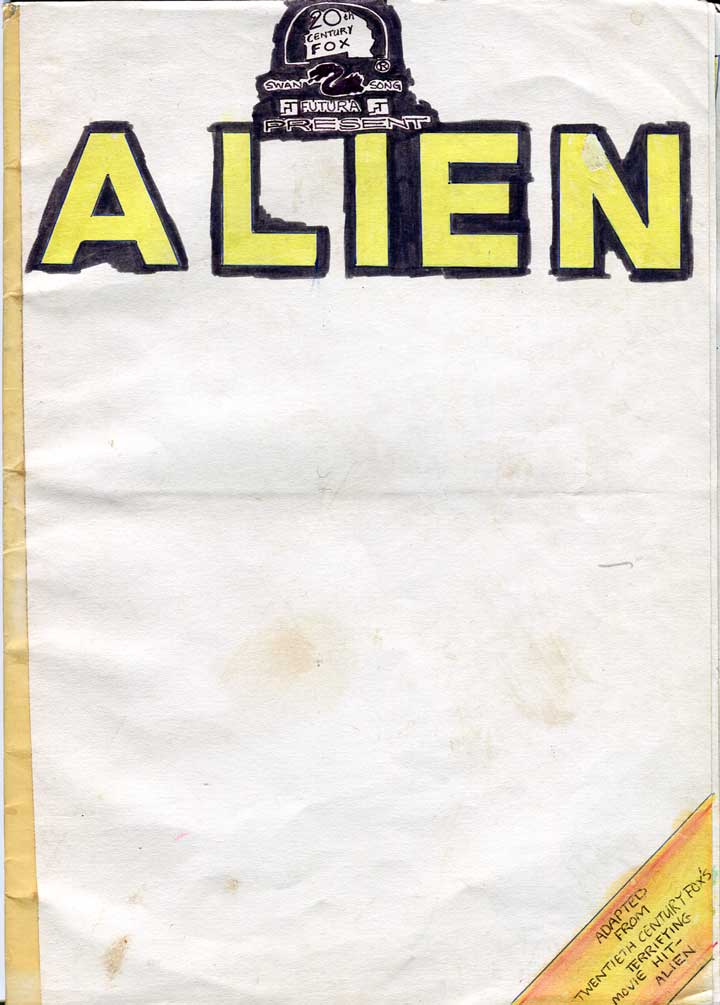 Front Cover [c.1982/83]
Believe it or not, there was a second attempt made at adapting ALIEN. I'm guessing that it was the summer of 1981 or '82 putting me at 12 or 13 years old. This time I'd actually seen the film on VHS at a neighbour's house. During the same visit I was lent the HEAVYMETAL adaptation of 1979! When I got home that night - mind blown - I started to draw. In biro, and coloured with felt-tips with the Archie Goodwin/Walter Simmonson adaptation beside me. I realised then: "This proper comic illustration - in colour - is hard!"
Please forgive me, for never colouring in all that black with a child's felt-tip pen?
I could never finish it all alone. next »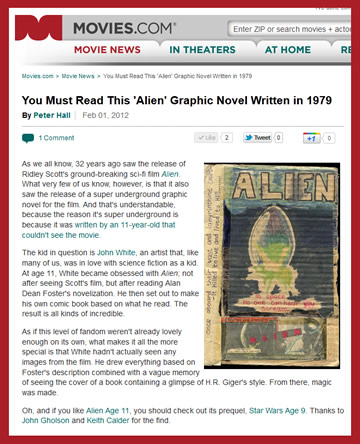 "You must read this - It's super-underground - it's all kinds of incredible - magic was made."
Peter Hall - Movies.com
More reviews»
By the same creator!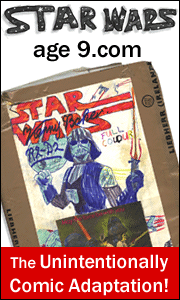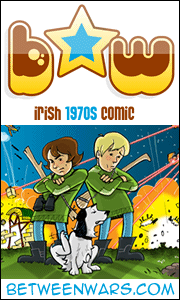 col-right