«
»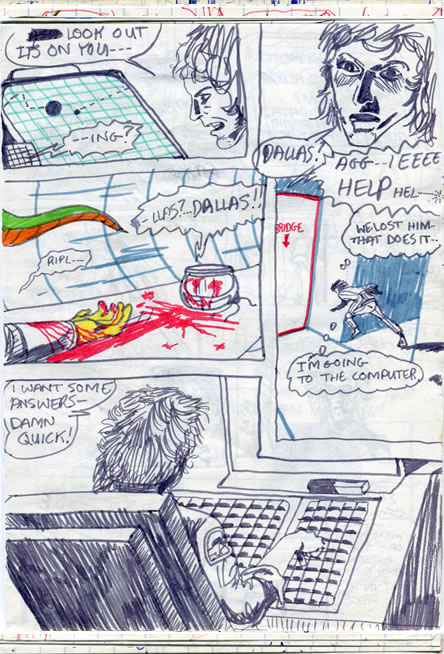 1981?
"We lost him..." [45]
Art Notes
Thank goodness for Cracked Magazine! It really is so odd that I got my copy years after the film came out. I definitely didn't have it when I started my comic - but in the later pages I obviously did. My only explanation is that it had been on an Irish newsagent shelf for years when I bought it - or a friend gave it to me. I could swear that I bought it though. And I remember reading it on the wall by the school bus stop in Naas town. I was enjoying the comedy, but thrilled to see artwork that was so accurately based on the movie. Apart from the few photos in the novelisation, this was my only visual reference!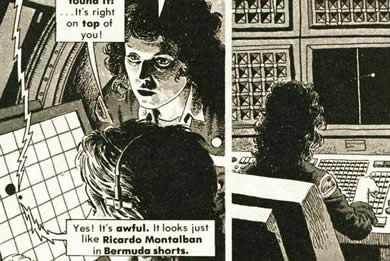 Above: From 'Cracked' magazine. It was a God-send (larger view)
I must have loved the uplighting effect on Ripley's face. And check out the Cracked artist's wonderful drawing of her wrist over the keyboard.
A nice wee detail
Jesus! Do you know what? I just looked at my own copy of theirs... and I think my young version might even be *gasp* - better. It almost looks drawn from life! That one little detail must have been one of my best ever drawings up to that time. I was about 14.
I feel proud now.
Oh, but now I feel depressed: because I don't make a living as an illustrator anymore.
More, as usual, on Friday