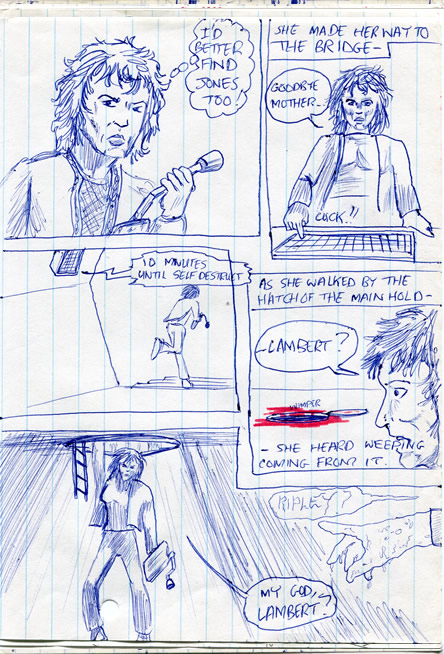 «
»
1982?
<transcript>
Transcript goes here. Pending
Commentary Below
col-left
Goodbye Mother [55]
Art Notes: What year?
I really don't know but it was between 1981 and 1983. Even though lots of this is still childish there's nonetheless a new self-assurance about some of it. Like Ripley in panel 1 for example.
That Omitted Scene
Yep, you're going to get that bit that none of us got to see until the Director's Cut several years ago. We all know why it was left out - or at least why Ridley said it was left out: it slowed the pace - killing the frantic excitement as the clock ticked-down to self-destruct. When it was restored, he instead took out some other bits to compensate. ALIEN is quite a slow film by today's standards - though not as slow as the Shining. That movie seemed so slow when I first saw it in my late teens that it was virtually an art movie - to me. Even though I loved it, I sort of silently congratulated myself for watching and enjoying such a slow-building film. I even thought it was extremely long!
Art notes: Cont'd
I have to laugh - I know I shouldn't but whilst attempting to create a serious comic page, and portray mounting horror and suspense I added the sound *wimper* (sic) to panel 4. Daft. Poor Lambert. She's in a horrific situation, she's weeping and I put in *wimper*. What is this? The BEANO? But look at her frightening, deathly hand. Why does it drip so horribly like that..?
News
Just to let you know: I've been working hard lately and I can assure you that this comic is not going to end the way you expect. I'm very excited about it actually. Stay tuned - tell your chums.
More, as usual, on Wednesday.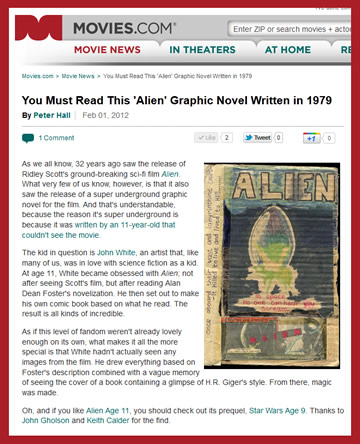 "You must read this - It's super-underground - it's all kinds of incredible - magic was made."
Peter Hall - Movies.com
More reviews»
By the same creator!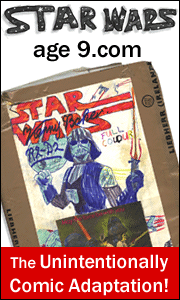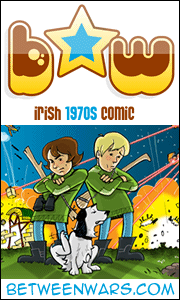 col-right